Ahh, Summer - the time for every working parent to say to themselves - what am I going to do with these kids all summer!! Here are a few great options for summer camps in the Mahoning Valley - kids can dance, get outside, and have a bunch of fun with their friends.
Get a FREE kid-friendly event calendar for the Mahoning Valley full of festivals, fairs, activities, events, and more! Sign up by clicking HERE!
Do you run a camp that is not listed here? Fill out this form to be added to the list.

Summer So Great it's Scary!
Camp JCC provides a safe, fun environment for campers to build lifelong friendships through unforgettable adventures and quality care. Our day camp is designed to accommodate campers of various ages and interests, regardless of ethnic and religious background.
Camp JCC is designed for campers entering grades 1-8 and is open to everyone! Campers participate in activities that promote cultural awareness, encourage teamwork, and provide educational and recreational activities. Campers will participate in swimming activities every day.
JCC of Youngstown successfully operated Camp JCC during the pandemic in 2020. We will implement plans based on what we learned last year, and will continue to follow all safety guidelines recommended by the state of Ohio, the American Camp Association, and the Jewish Community Centers Association of North America. Your child's safety is our number one priority.
Specialty camps include Mad Science Robots, Esports, Theatre, Hogwarts Camp, Snapology Lego, Visual Arts, and more!
Sign up before March 1 for an early bird discount.
June 7 - August 13
Monday – Friday
8:30 a.m. – 3:30 p.m. Daily
Extended hours available.
JCC of Youngstown
505 Gypsy Lane
Youngstown, OH 44504
330-746-3251
jccyoungstown.org/camp
---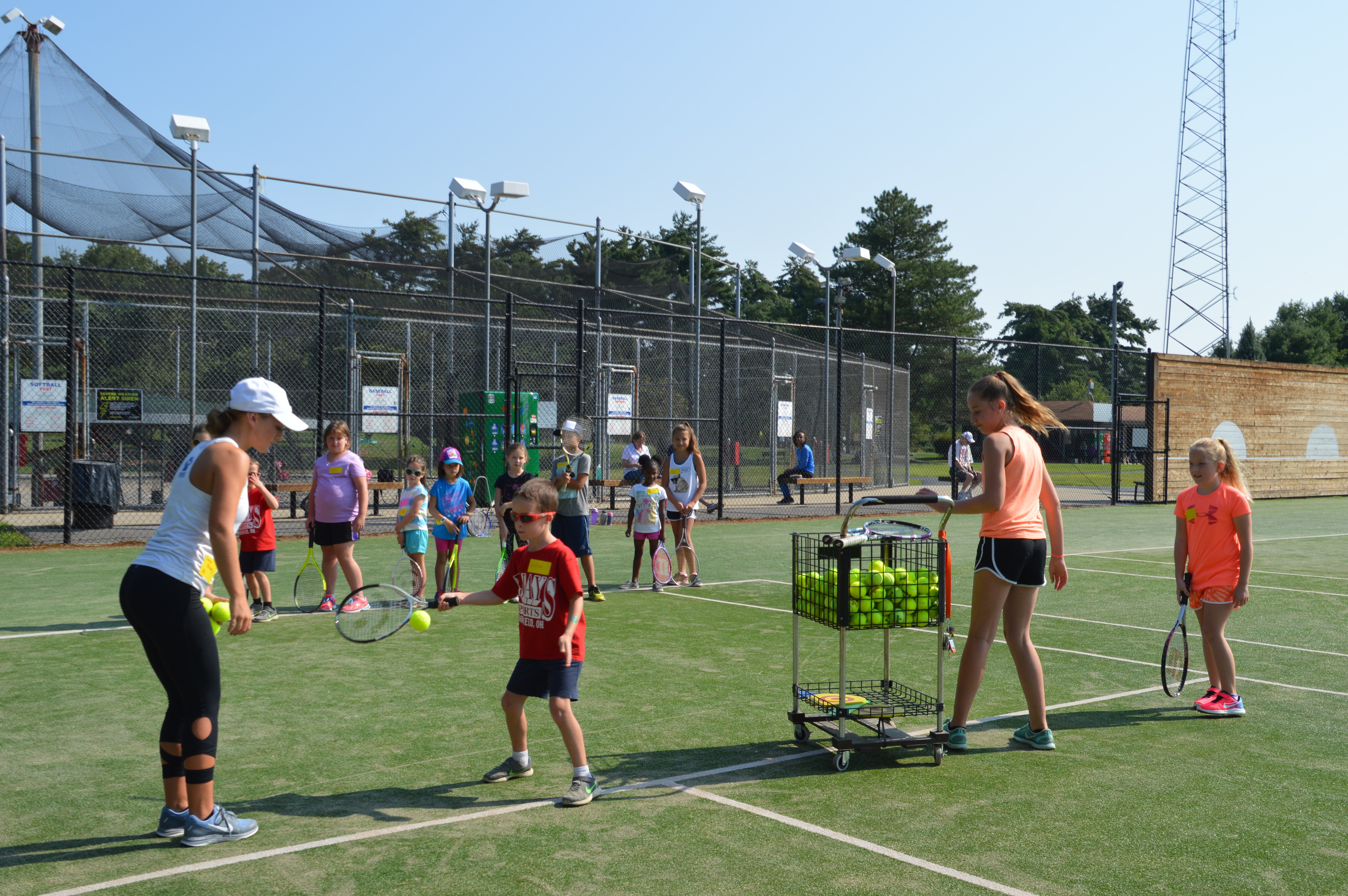 Archery Camp | Mill Creek MetroParks
Ages 8-14. This program is a basic introduction of the fundamentals of archery including safety guidelines. Class is taught by ODNR certified instructors. All four evenings of participation is expected. Snack provided. Bring a reusable water bottle. All participants will shoot nightly. Parents are encouraged to stay and observe. Equipment provided.
July 19 - 22
$50 R, $60 N
Mill Creek MetroParks
Call Chris at 330.740.7114 x104 to register by 7/16.
Rackets & Paddles Camp | Mill Creek MetroParks
Ages 12+. Join this fun and informational beginners camp learning the basics of both tennis and pickleball. Each day will consist of learning the rules, strategies of each sport, and playing. Each participant will get a camp shirt and water bottle.
August 9 - 12
$50 R, $60 NR
Mill Creek MetroParks
Call Chris at 330.740.7114 x104 to register by 7/12
---

On Target Outfitters
On Target Outfitters is a youth mentoring organization that uses outdoor sports and activities, like archery, riflery, fishing, survival skills, and more, as a way to connect youth with nature. Join us this summer for 8 weeks of exciting camps, like archery, riflery, fishing, girls survival camps, boy survival camps, survival camps for younger kids, and so many more!
Our day camps run Monday - Thursday from 9 AM to Noon or 1 PM to 4 PM (times and length of camp vary for some camps).
June 14 - August 2
Check our website and Facebook page in March for our Summer Camp 2021 schedule!
---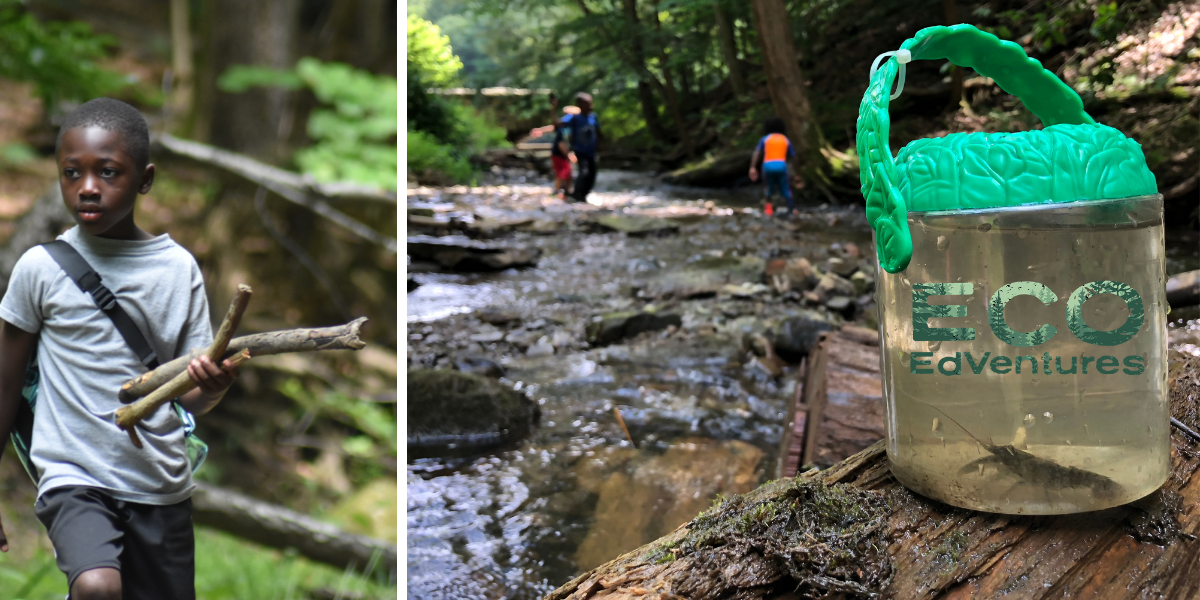 Do you ever wish that your child could roam free and spend time exploring, perhaps the way you did or longed to do as a kid? ECO Edventures offers the best of both worlds, where students are encouraged to stomp in puddles, turn over rocks, and play with sticks, all while learning to work as a team, observe wildlife and hike through our local ecosystem. Venture to our wild spaces safely with ECO's outdoor education experts!
***Due to COVID-19, ECO Edventures has been modified for 2021 to provide a socially distant, small group experience. All summer education programs are in an outdoor environment where students can discover and learn through hiking, activities, field technology, and play. Students will learn science topics while they explore our local ecosystem and discover the diversity of nature.
Our 2021 summer programs are for grades 1 and up and will be offered on the following dates:
Week 1: June 7-11 8:30-3:30
Week 2: June 14-18 8:30-3:30
Week 3: June 21-25 8:30-3:30
Registration fee:
$120/week early bird pricing through April 11
$150/week after April 11
$30 discount available for siblings (use code MULTCHILD when registering sibling).
Eco Edventures by Eco Edventures
---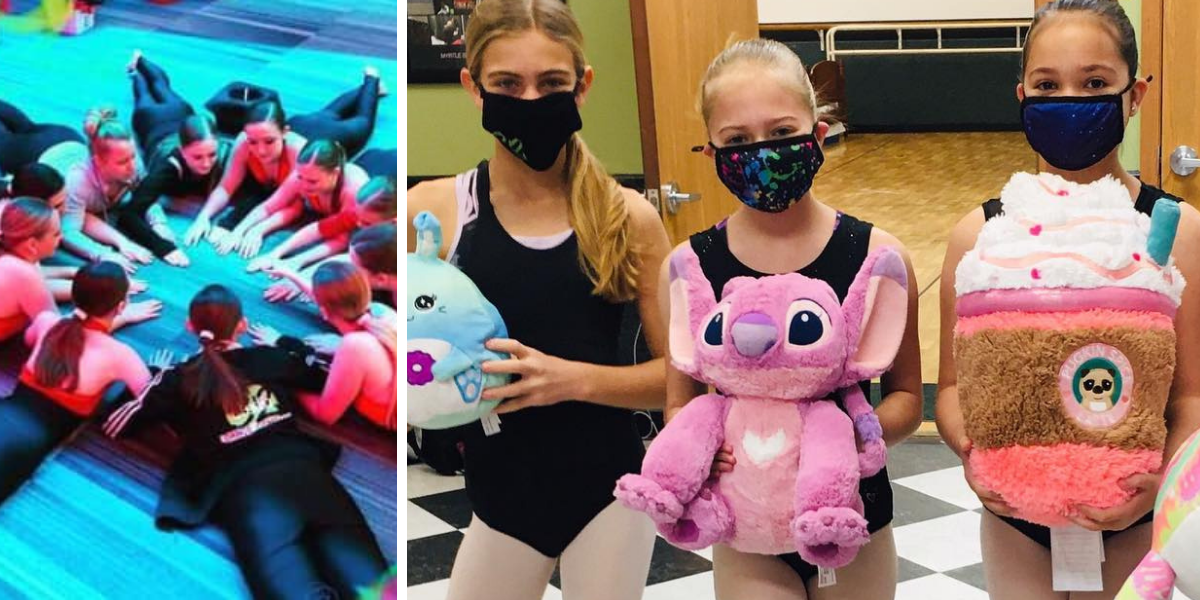 Studio 32 Kidz Club offers a fun and creative atmosphere for your dancer to continue or discover their love of dance! The 6 week session is open to students ages 3-8. Each class will provide the chance to move, learn, and grow in a positive and family-friendly atmosphere. Classes begin Tuesday, June 15. All students will receive a club participation certificate and all students registered before May 25 will receive a club T-shirt.
---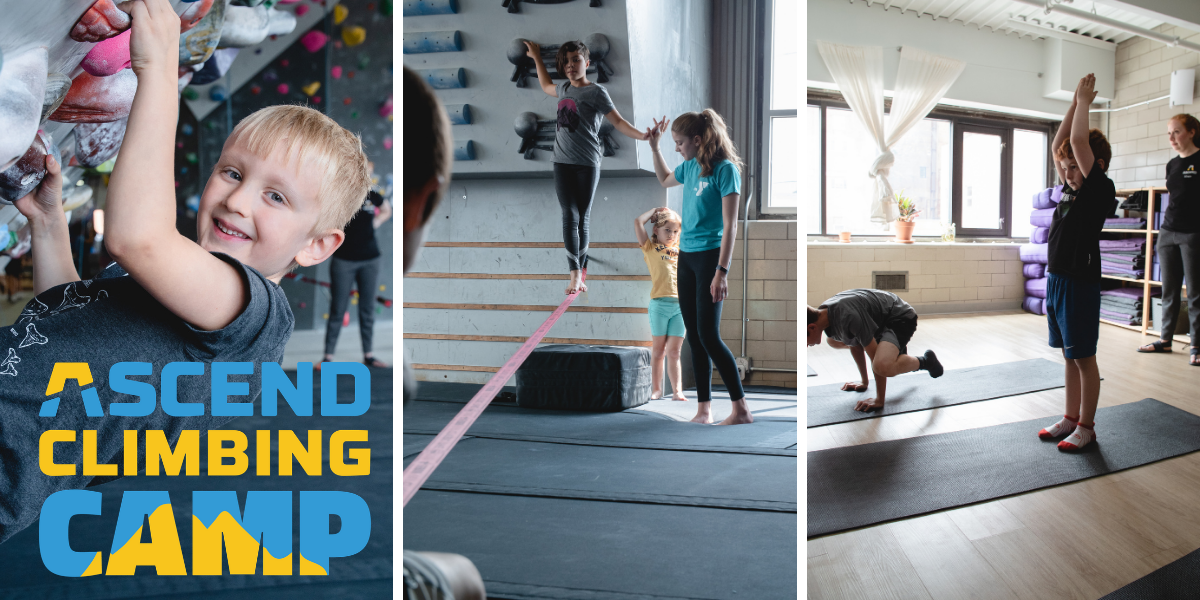 ASCEND's camps are designed to grow strong minds and bodies in our region's youth. Caring, experienced ASCEND counselors will guide children through fun and developmentally appropriate activities, such as bouldering, yoga, slacklining, and more! Week-long sessions offered in June, July, and August!
---

CAMP SHOWBIZ 2021
Sponsored by Mrs. Denise DeBartolo York
The Oakland Center's Kids First Theatre Initiative
Camp One will be June 14-18 MON-FRI 8:30 AM to 2:00 PM
Camp Two will be July 12-16 MON-FRI 8:30 AM to 2:00 PM
Each camp will be different.
The cost of Each Camp will be $130. This includes continental breakfast, lunch, and a snack.
Due to Mrs. Denise DeBartolo York's generosity, some full and partial scholarships are available. There is also a discount for multiple children in one family.
The Theme of this year's Camp is "Loving the Descendants". Some of the music and dances to be covered in this camp will be from the brand new Disney show Descendants The Musical.
Kids First will be bringing this new production to the area this August/ Sept. A large cast of high school and grade school youth are needed. All youth that participate in the summer camp will be automatically cast in the production.
On the final day of the camp, we will meet at Boardman Park weather permitting, other days will be at the Oakland Kids First 4749 South Ave. Boardman, Ohio 44512.
For More Info email oaklandcenter@gmail.com or call and leave a detailed message at 330-406-0606.
---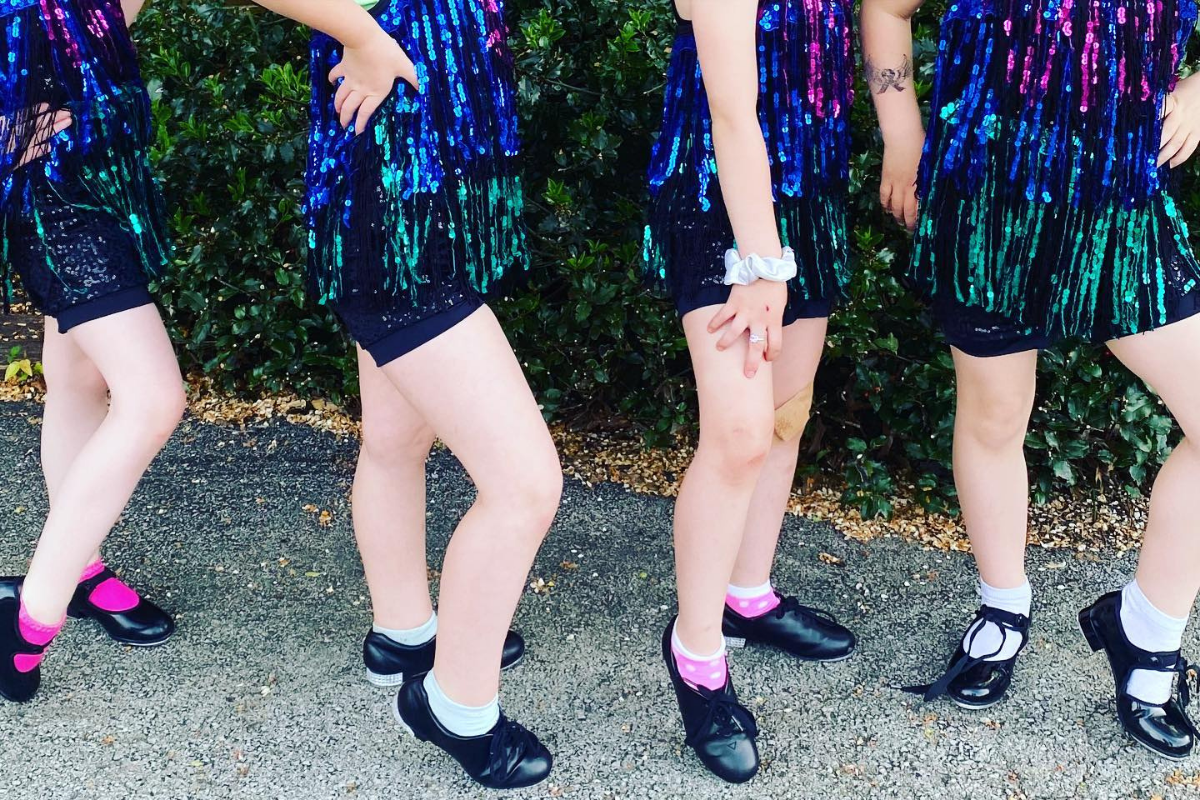 There are programs for all ages in the Summer Camp classes at Stage Left. Choose one camp - or get the unlimited package and take them ALL!
Stage Left Dance Academy is located on the beautiful Canfield Green. Dance classes over the summer will be indoors and outdoors!
Being social and active through dance is a great way to spend time in the summer sunshine. Camps are a fun-filled way to learn new moves, make new friends, and burn off some energy. Dance is a positive, affirming activity designed to motivate and challenge a young body - all while having fun.
---
City of Youngstown Summer Day Camp
This FREE program for children ages 5 - 17 operates weekdays from mid-June to mid-August at select City park locations. Activities, sports, field trips, and FREE breakfast and lunch are offered in a safe, adult-supervised environment.
Do you run a camp that is not listed here? Fill out this form to be added to the list.
Get a FREE kid-friendly event calendar for the Mahoning Valley full of festivals, fairs, activities, events and more! Sign up by clicking HERE!