When it came time for my kids to choose band or choir in the fifth grade, they knew that they really didn't have a choice. We are a Band Family - and it goes back generations.
I tell you this because I was very excited when I saw this opportunity from Music and Arts for virtual lessons. My son Wesley's private teacher wasn't able to teach all spring or summer (he's just now coming back in the school) and I think Wes missed taking the weekly lessons, so having this online option has been great!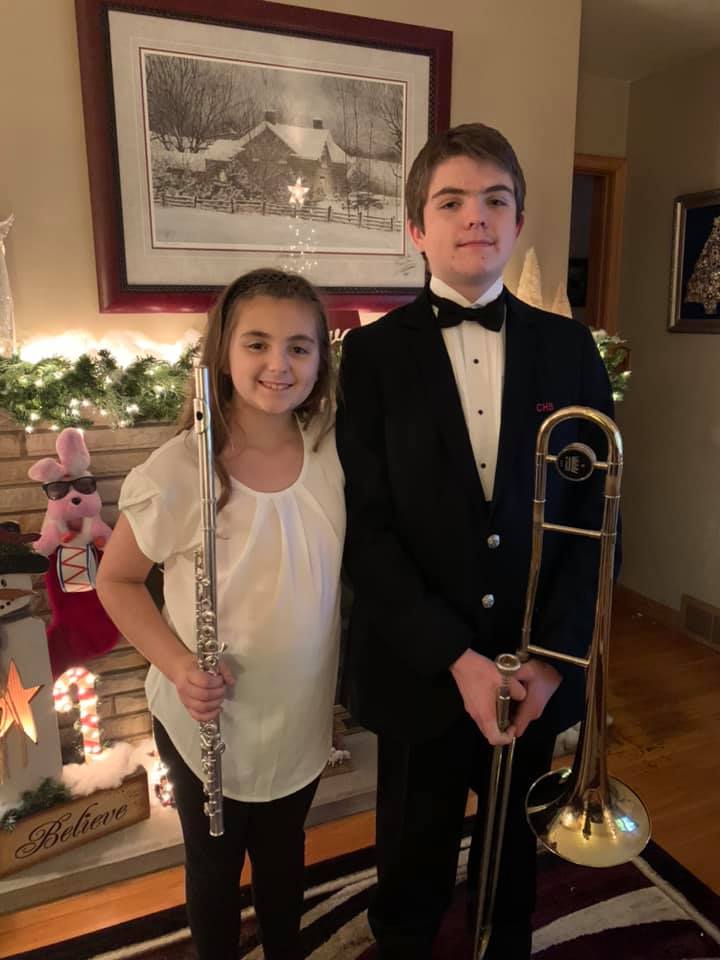 It was super easy to sign up - the store was very helpful with finding a time that worked with our schedule, and setting up the credit card payments. Each week we get a code to enter the zoom meeting (and aren't we all pros at that by now?) and the teacher was right on time.
The store I am working with has been completely flexible with a last-minute change as well. My daughter was going to start with flute lessons - but she ended up falling and breaking her wrist the day before her lessons were going to start. They graciously paused her lessons and then transitioned to trombone lessons for Wesley.
The instructor was great - she was engaging and spent a few minutes getting to know Wesley. They spent some time playing through scales and warm-up exercises, and she listened to a solo piece he has been working on.
All of the instructors are background checked, and they are using secure video technology. They offer lessons in many instruments, the lesson times are flexible, and they customize the lessons to your skill level.
If your band student is ready to start online lessons - Click here to get started - and if they need supplies, music, or an instrument to rent there is a Music and Arts store right in Canfield. Visit the store at 4242 Boardman Canfield Road.
I am excited to see how Wesley progresses with his lessons - stay tuned!
Music and Arts is providing free private online music lessons and compensation for this review.